Type of Content Marketing You Can Use To Grow Your Business
Content Marketing

To Grow Your Business
Content marketing has become one of the powerful strategies to grow your business. However, when comes to research and decide on which types of content marketing you want to create for your business.
Different type of content can help you with connecting different customers and people won't just find your website in the search result but they may also visit, stick around and become your customers.
Content also helps you to build trust and authority by showing the audience your expertise and giving them useful information.
Here are the 4 main results business wanted to achieve with content marketing efforts:
Increase brand awareness

Drive traffics to key landing pages

Building relationship & trust

Generate social shares and backlinks

Bring possible revenue
Type of Content Marketing 
Blog – According to Forbes, websites that include a blog typically have 434% more indexed pages than those don't have so it's a must to have a blog on your website because it's one of the best ways to improve SEO and drive more organic traffic to your website from the search engine. When writing blog posts, be sure to optimize the content for SEO, using the pillar model to organize all the blog topics and keep the contents relevant to your product or service. Blog articles are easy to search on Google and audiences are happy to read and share the articles so it's a quick way to provide value at least cost. Blog content can be many different formats too, such as how-to, Q&A, checklist and etc with at least 1,500 words per article.
Social Media Post – Social media platforms like Facebook, Instagram, Twitter, LinkedIn help businesses to reach customers online. The content that you created on social media plays an important role in how your company portrays the brand, showcase your product and service and engaging with customers and new leads. Make sure that you have a mix of promotional and informational content across your social media channels to start a conversation with the audience and engage with the target audience.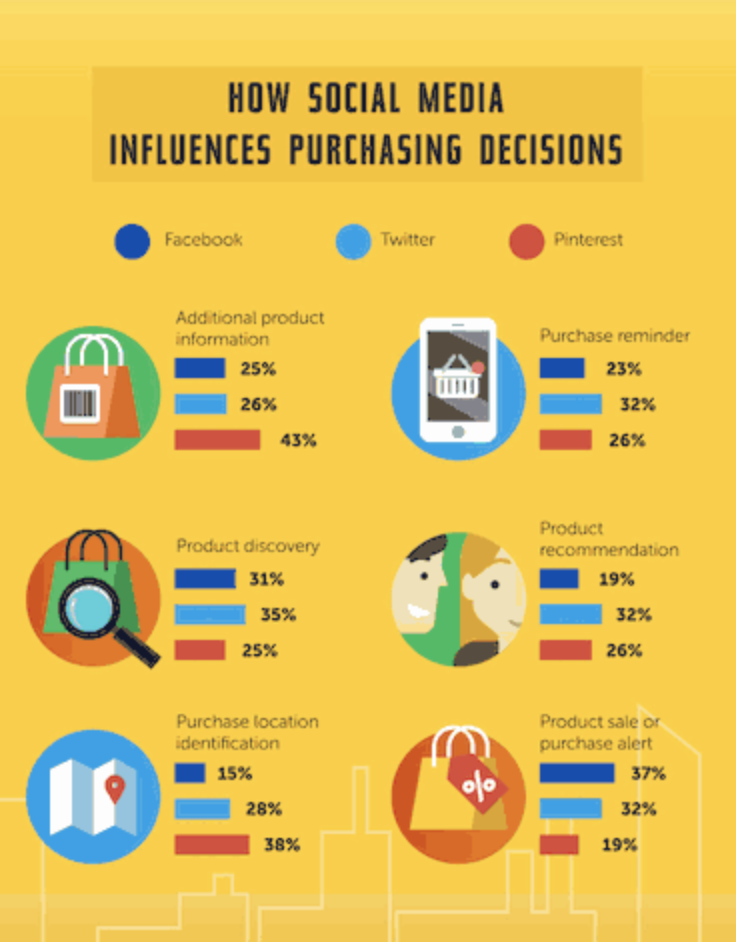 Video – Video is a vast type of content, according to HubSpot, 54% of audiences like to watch video content from brands they support.
There are lot's of way you can use video for your business and here are some ideas:
Create a lifestyle video to showcase your products or services.

Produce tutorials video to give step by step guide on using your product or services. (For eg: a makeup tutorial)

Use an explainer video to introduce your business or services.
Short and attention-grabbing videos can help you highly engage with customers in the awareness and relationship building stage. Whereas how-to video and product demo video is great to influence customer purchasing decisions in the decision stage. All videos should provide value and with a Call-To-Action (CTA) that could lead the audience to make a decision. Distribute the video in both content marketing and social media campaigns by uploading it on Youtube, coordinate it with a blog post, embed and share on your social media account.
Podcasting – Over the past years, podcasting has grown from 18.5 million episodes to 29 million globally.
Infographics – Infographics help businesses to educate the audience and provide useful insight that can add value to the consumer. The visual of infographics help viewers to better understanding and visualize from the data and below is an example from The Girl Boss Lifestyle.
Email Newsletter –  A simple type of content that is perfect to promote and drive traffics to your website or even convert a sale. There are many automated email marketing tools that are great for business such as MailChimp, Constant Contact, SendInBlue, OptinMonster and etc.
E-book – An effective long-form content for businesses can use to provide tangible value for customers. It's not about selling to your customers but building a relationship with targeted customers so they will trust your brand and come to you when they are ready for purchase. It's one of the best types of content can help your business collect leads from your website, the visitors have to provide some information requested in order to exchange for the eBook download.
Checklists – Checklists are a type of worksheet that provides a list of to-do or things in order to achieve the desired outcome. It's great content for some small business to start with because it's easy and not too complicated to create and here's a simple example from HubSpot.
Courses – Courses are a type of long-form content for education. Business like Hootsuite & HubSpot has done a very good course's content for their customers.
Hootsuite Academy (https://education.hootsuite.com/collections)
HubSpot Academy (https://academy.hubspot.com/courses)
Webinars – Webinars usually consists of a presentation and Q&A session, it helps to showcase your expertise to educate and help customers to solve their problems. Zoom is commonly used for hosting a webinar.
And more!
List of Content for Social Media
Lifestyle Storytelling Visual – Audience now is more likely to see the visually appealing lifestyle, authentic and storytelling content.
GIF/Memes – Everywhere you have been scrolling online, there's always someone love sharing their favorite memes & gif content. Businesses can take advantage of these popular and viral content to bring excitement and joy to draw attention to a topic.
Promotion – Special and seasonal promotions can cover a lot in the marketing segment and here's a sample of e-commerce promotion.
Q&A / Ask Me Anything – Questions and answers have always been gathering high engagement by simply asking your audience what questions they have in mind and they'd like your advice on solving it.
Quizzes / Contest – Quizzes and contests are often the most engaging content on social media as the audiences can win something with the effort of their engagement with the content.
Quotes – Motivational & inspirational quotes are widely used on social media as most of the audiences are liking positive content that could motivate them.
Testimonials & Customer Review – It's somehow like user-generated content generated straight from your customers.
Interview – Interview with industry experts or even your own customers are one of the high performing content and it provides valuable information to customers that can help them better understand their challenges and needs.
Interested to have an expert team to assist you in producing strategize content that fits for your brand? Drop us an email to chat over to learn what type of content marketing we offer that works best for your business at wink@tinkersociety.com, check out more info at HERE!