The Latest Instagram Features Update In 2020
Get to Know The Latest Instagram Features
While the world is trying to stay strong through these tough times, Instagram has never slowed down and instead added new features to back up not only their business but other businesses survive. Some of Instagram's new features include Facebook Shop, IGTV Ads, and Messenger Room.
Nonetheless, keeping up with Instagram changes becomes quite a challenge due to exactly just hat: the constant update of their features. As a brand, understanding the function of an Instagram feature is key to brand success. Thus, to help you and your brand stay up-to-date with the latest Instagram features update, we put together a list of the latest Instagram features, some of which you may not know about or whose function may be confusing to you.
On a side note, do keep in mind that these features may be added or removed by Instagram anytime.
Instagram Feature 1: Facebook Shops
On 20th May 2020, Facebook launched a new native shopping experience – Facebook Shops. The Facebook Shops feature helps businesses build an online store on Facebook and Instagram itself, allowing you to tag the products that have been posted (on Instagram) and to go on Facebook Live broadcast to start a conversation.
Brands can set up a Facebook Catalogue of products and services on either Facebook Business Page or Instagram Profile so visitors can browse, save, share and even buy the product. Facebook and Instagram stores are virtual and thus customisable, permitting you to select the product you wish to feature from the Catalogue, customise the look and feel of your shop with a cover image and accent colours to showcase your brand experience.
Facebook has also partnered with e-commerce content management systems (CMS) such as Shopify, Woo Commerce, and BigCommerce to help brands bring their products into Facebook Shops. In addition, Facebook is testing out loyalty programs on their platform.
On either Facebook Business Page or Instagram Profile, brands can set up a Facebook Catalogue of products and services so visitors can browse, save, share and even to buy the product. The virtual stores on Facebook and Instagram are customisable, you will be able to choose the product you want to feature from the Catalogue, customise the look and feel of the shop with a cover image and accent colours to showcase your brand experience.
Facebook is also partnering with a few e-commerce CMS including Shopify, Woo Commerce, Big Commerce and etc to help brands to bring their products easily into Facebook Shops.  Besides that, Facebook is testing loyalty programs on the platform as well.
Instagram Feature 2: Instagram Shop
Instagram Shop opens up a whole new browsing experience on the Instagram Explore Page. Apparently, the Instagram  Shop tab will exist as a permanent button on the Explore Page's navigation bar.
According to Facebook's announcement, users can browse selections filtered by categories such as beauty, fashion and purchase the products desired all in one place, making it a one-stop-shop for all brands.
Instagram Feature 3: IGTV Ads
Instagram Content Creators can now make money with the new IGTV Ads. Introduced as a way to support creators by helping them monetize their video content, the 15-second long IGTV ads began broadcasting with a selected group of partners and advertisers in the U.S. such as Sephora, IKEA and PUMA. Moreover, popular creators like Avani Gregg and Salice Rose were among the first to test out the new monetization feature. So if you are a creator on Instagram, shift your focus back onto your IGTV strategy.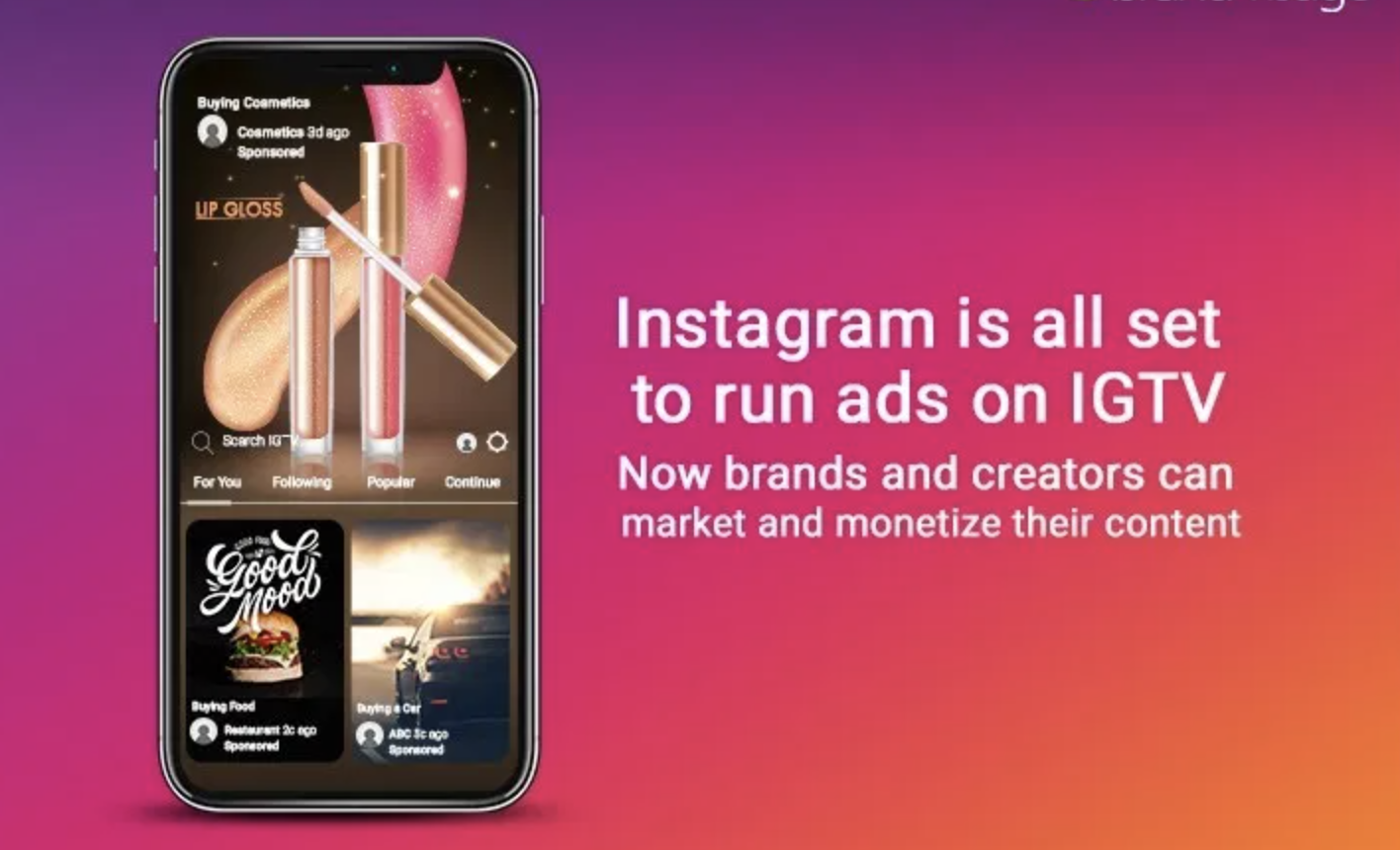 Instagram Feature 4: Badges in Instagram Live
The launch of badges on Instagram Live creates a new revenue stream for creators, while also developing a sense of exclusivity on the platform for the users. When viewers purchase a badge during a Live Video, not only will they stand out in the comments section, but they will unlock additional features.
All in all, Instagram Live Badges is an extraordinary way to channel the love we see in the live feed, motivating creators to continue building and creating more for their fans.
Instagram Feature 5: Live Shopping
According to a Facebook report, live views experienced a 70% increase from February to March 2020 during COVID-19.
Hence, it makes sense for Instagram to release more features to help small businesses and communities survive this economic downslide: Soon, brands and creators will be able to tag products from Facebook Shops or catalogue before the live video starts. Furthermore, the products will be shown at the bottom of the video so viewers can easily tap to learn more or purchase.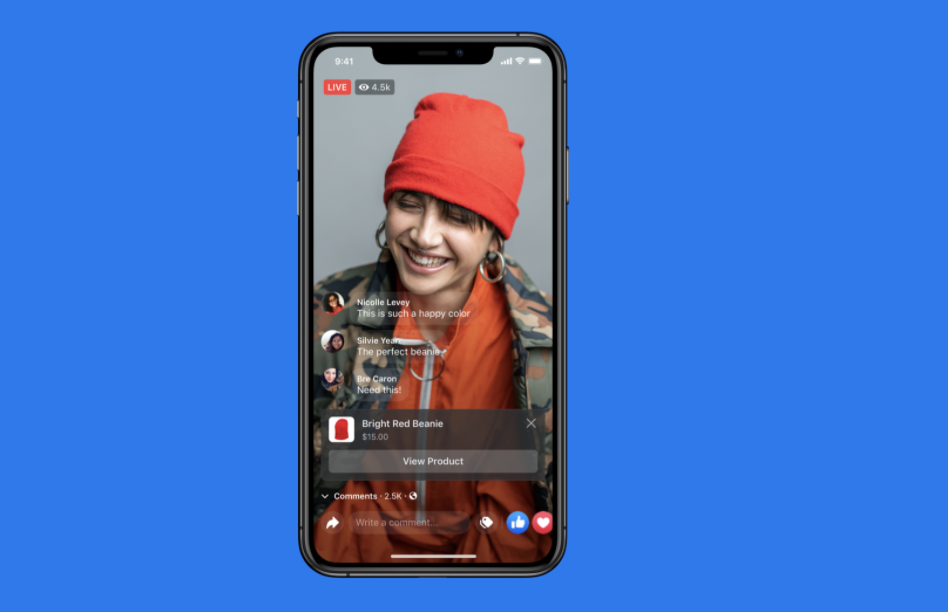 Instagram Feature 6: Green Screen in Instagram Stories Filters
Just like the green screen background effects in Zoom and Tik Tok, Instagram has been working on a similar feature on Instagram Stories which allows you to superimpose yourself on a background. Their new green screen filter brings a whole new experience to your Instagram Stories.
Instagram Feature 7: Apply AR Filter to Photos and Videos From Your Camera Roll
Add an AR Filter effect to the existing photos and videos in your camera roll.  No "shoot in the moment" required. Just apply the AR Filter to old selfies.
Instagram Feature 8: Instagram Guides
Instagram has launched a new format for sharing curated and scrollable content – Instagram Guides. This new feature gives users an easier way to consume helpful recommendations and tips from trusted creators.
There have even been plans for guides to focus on content related to the mind and wellness in an effort to provide helpful resources for those struggling due from COVID-19-related stress.
Instagram Feature 9: Messenger Rooms 
As Facebook's Messenger Rooms rolled out, Instagram users can now create and join group calls of up to 50 people on Instagram App for FREE!
Following the increasing demand for video call and virtual meeting during the COVID-19, Messenger Rooms can be created whenever we want and have no upper time limit.
Instagram Feature 10: Instagram Checkout 
Based on data, 130 million Instagram users tap on shopping post monthly. Instagram Checkout was first released in March 2019 in the US region to complete the purchase without leaving the app. So far it has been made available for selected brand as closed beta stage. Other than seeing the check out button on Instagram, next steps customers are required to provide their names, email, billing information and shipping address. Once the first order is made, customers' information is saved and users will receive notifications about shipment and delivery update inside the app.
Instagram Feature 11: Interactive New Stickers Feature
Instagram has been releasing a lots of new Instagram Stories Stickers which can be used to create brand-related or advertising stories. This dynamic feature has increased users engagement organically. Through stickers, users can take different actions including ask questions, poll voting, quizzes and set a reminder of a countdown for product launching to engage with the audiences.
Instagram Feature 12: Share Live Videos to IGTV
Previously, Lives could be uploaded to Instagram Stories but it will disappear after 24 hours.
You could also download the Live Video and upload to IGTV later.
Now, you can only share the video to IGTV immediately after the live has ended. You can also post a preview on your Instagram feed to drive more traffic.
Allow us to keep you updated as we learn more about Instagram's powerful features. Follow us at @tinkersociety on IG for more inspiration and tips.