6 Types of SEO – Ultimate Guideline
As we knew, most of the transactions online or navigation start from the Search Engines (Google.com is widely used globally). Therefore, as a brand or business, we always wanted to draw in more valuable leads to the website. So, it is important for you to understand the methodology of optimizing the search engine. There are various types of SEO in organic search strategies, in order for you to understand, we will review all these different types of SEO and break down in details so that it will be easier for you to understand when it comes to the planning and execution of the optimization strategy.
#1 On-page SEO
On-page SEO is the most starter pack and a common strategy to optimize every business's website. When users search for anything on the Search Engine that is related to your company's product or service, you definitely want your website to be displayed at the top of the search result page and direct them to click into it and eventually browse through your website to bring possible conversion for your business. The key to On-page SEO is keyword optimization. In order to rank higher and drive in relevant traffic, you need to research the keyword and incorporate it into the content of your website and provide valuable information to your audience. Besides that, other On-page SEO strategies including to make all the URLs on your website are sweet and short, make sure that the URLs are clearly written with the title keyword and not a random number or alphabet. Next, it is crucial to build internal linking and external linking in your blog posts. Meta description also must be precise and well-written, preferably to use visual content to enhance your content looking more attractive.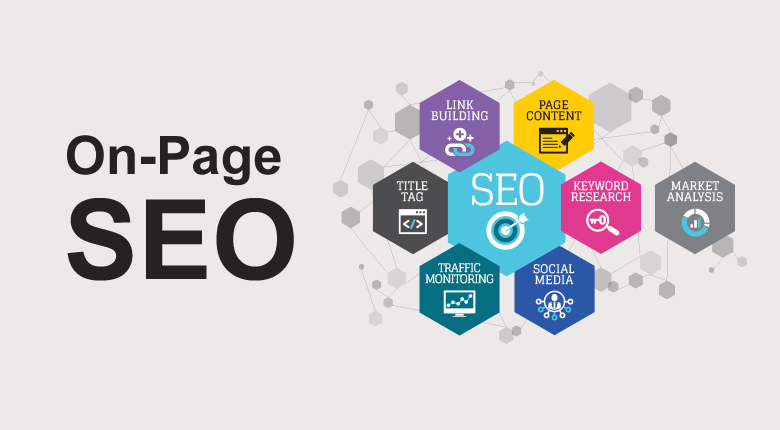 #2 Off-page SEO
Off-page SEO refers to all the works or strategies that you implemented away from your own website. No matter how useful or valuable of your website, it is still wasted if the website is not able to discovered and determined by Google. Hence, link building plays a crucial role in this case. Link building creates trust and credibility of your website when you are linking your website with another valuable website, it will increase the popularity and also the trustworthiness your website from Google's algorithm. Besides that, when you are writing a guest post or blogging, some other highly ranked website might point to your site and it will help to optimize your Off-page SEO too! Social media platform and influencer marketing is a great way to gain more exposure as well. When someone shares your content, it will indirectly improve the results of Off-page SEO.
#3 Technical SEO
Technical SEO is something that not so related on the actual content of the website. However, it is broad but interesting. Well, there are lists of technical SEO that you need to take note of.
Security of the website – Utilise Secure Sockets Layer (SSL) encrypted your web browser and server.

Faster loading speed – Websites that load quickly usually use fast hosting and Domain Name System (DNS) provider.  Don't forget to compress all the image files and web pages.

Mobile-friendly site – Ensure that even when the user is using their phone or other smart gadgets to navigate, the content can be still be read easily and friendly.

Update the plugins – Make sure all the plugins are updated and well-performed.

Setting up XML sitemap – Imagine when the Google spider crawl through your web, its like providing a map or direction for the spider so it knows where to go.

Rich snippets – People tend to click through website that provides them with more information. Hence, rich snippets can affect your website ranking too.
#4 Black Hat SEO
We would say It's discouraging to use to increase the ranking of the website. Black Hat SEO is unethical tactics used to rank the website. The initial purposes of the search engine like Google are to provide useful quality contents for the users to optimise the user experience journey online. However, some practices like keyword stuffing, sending different links than the one initially clicked, spamming on the blog comment section or showing different content to the readers and Google are often annoyed. By using this way to improve the website, all these shady tactics are against the purpose to serve the audience with unhelpful content for the sake of ranking. Moreover, if all these tactics are being found and discovered by Google, your website might be banned from Google and other search engines in the long-run.
#5 White Hat SEO
To put it in simple word, White Hat SEO improves your website ranking by staying within the bounds which are recognised and favoured by Google. Some of the examples of White Hat SEO includes consistently provide valuable content to your audience, make sure that the web loading speed is fast and smooth, the website should be mobile-friendly, the keyword used is appropriate and relevant to the content which creates a powerful resource to your audience and at the same time, it is zero-risk for you to make a long term investment on your website.
Here are some of the tips for White Hat SEO :
Useful and Quality Content

Fast Loading Speed

Mobile-friendly website

The keyword is relevant to the content and your website

The website is user friendly and easy to navigate

Quality of inbound and outbound links

Well-structure of website design and language
#6 Grey Hat SEO
Grey Hat SEO is hard to define because it is in the middle of White Hat SEO and Black Hat SEO. Grey Hat techniques consist of using an abandoned domain to create backlink, put a comment on a random post to get a backlink, buying links, and guest posting. It is usually used when someone wants a quick result. At this point of time, some of the Grey Hat techniques are not able to classify in Black Hat or White Hat, it poses risk if it is considered as a Black Hat method in the future. By then, you may get punish and will be facing tremendous consequences. 
If you are just getting started to optimize your website, you can kickstart it with on-page SEO. In order to increase the ranking of your website, you also need to do multiple types of SEO as mentioned which are off-page SEO and technical SEO.  The most legitimate practice of SEO techniques is White Hat SEO because it is abiding by Google's guideline. Even though the results of White Hat SEO might be slow but it is more long-lasting than the other methods. Most importantly, it will not lead to any penalty to your website.
Hopefully now by explaining all the types of SEO, you will have a better and clear idea about it and is helpful for you to plan your website optimization strategies. Please check out other useful tips and do email us at wink@tinkersociety.com for enquires!